The gallery STEINER is a modern art gallery in the heart of Vienna(Old Town). The mission of the company, led by Michelle, Corinna & Dominic Steiner stands for professionalism, modernity, diversity and internationalism. The noble address Kurrentgasse 4 represents within the 1st district one of the most prestigious. location in Vienna`s city center. Since it`s founding on june 3th 2008, the gallery has established itself as a meeting point for qualified art collectors and a hub for internationally recognized and mordern artists.
Download Company Profile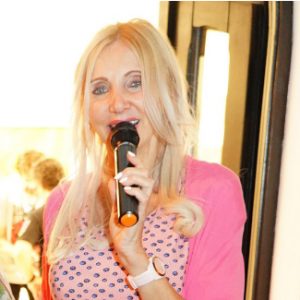 Mag.(art) Corinna Steiner
Art Curator & Art Dealer / Founder
Dominic Steiner
Director & Logistics / Web Admin
Michelle Steiner
Owner & Presenter / Artist
gallery concept & know how
Good Brand & Good Relations as a key to success. The art experts Corinna, Michelle & Dominic Steiner have an extensive background and plenty years of experience in the art market. The gallery offers its clients an exciting exhibition program. The combination of professional marketing of Modern Art and the consistent further development of networks and partners has led to the today's excellent reputation of the company.
The company enjoys equally at local and federal institutions. And the gallery also represents artists regularly from the States of the European Union, Switzerland, Norway, Russia, Australia, USA, Canada,  Asia as well South America and South Africa.